PRESS RELEASE
PRESS RELEASE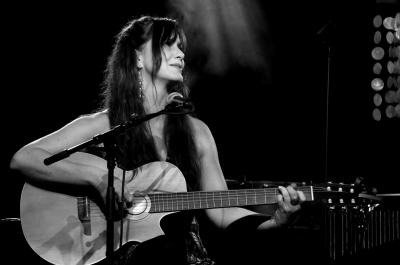 ---
Suzy K. is a German singer/songwriter having lived and worked in France as a musician for almost 20 years.
After performing solo for a couple of years, she decided to arrange her songs by adding different acoustic instruments in order to record her first solo album in collaboration with composer and guitar player Jean-Pascal BOFFO, sound engineer at Studio AMPER (Metz, France).
Based on the new arrangements, saxophones, double bass, cello, violin, piano and percussions are delicately added by a dozen gifted musicians and take the listener on an acoustic journey, somewhere between folk, pop, jazz and blues, including ethnic sounds and even classical influences.
With a mature and temperate voice Suzy whispers, sings, laughs and cries her mostly autobiographical tales about the unavoidable correlation of life's "Heavy Things & Peaceful Waters".



 
Suzy Kremp  (vocals/acoustic guitar)
Jean Pascal Boffo  (acoustic guitar)
Laurent Payfert  (double bass)
David Metzner  (drums/percussions)

---